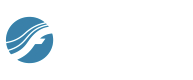 You are here:
What is...
>
What's new
New Features in Finale 2014
For details on specific interface changes added since Finale 2012, see Finale 2014 Interface Changes. For a list of fixed defects, refer to the Read Me document that was installed with your version of Finale.
New file format. Designed to improve compatibility, the new MUSX

MUSX or .musx. A Finale Notation File is the standard MakeMusic notation or music file, introduced in Finale 2014. It can be read by either the Mac or Windows version of Finale.

format for documents created in Finale helps you share your music more easily. Older Finale documents are automatically converted when you open them, and you will be prompted to save the file in the new format. You can also export your document to the older format for use in Finale 2012 (use MusicXML for earlier versions of Finale). See Finale File Extensions and File/Export/Finale 2012.
Keyless scores. Create scores or sections with no key signature. You can also easily hide key signatures and continue to automatically display accidentals using the Hide key signature/Show accidentals option. See Keyless scores.
Beat-attached Smart Shapes. Smart Shapes that previously attached to measures now attach to beats (in the same manner as expressions) with lines showing the attachment point. Beat attachment allows a Smart Shape start or end point to attach to a particular note, beat, or right barline. Affected Smart Shapes include hairpins, trills and trill extensions, 8va/8vb (ottava/ottava bassa), horizontal brackets, and lines. These Smart Shapes in older documents converted to the 2014 format retain their original locations and are automatically attached to the nearest beat. See Smart Shape tool.
Smart multi-layer accidental and rest handling. Rests of the same duration and accidentals on unison notes in multiple layers now are displayed only once. Accidentals in one layer are also carried through the measure for all other layers (these can optionally be displayed in Staff Attributes or Staff Styles). See Staff Attributes dialog box/Documents Options - Layers dialog box and Entering multiple voices using layers.
Improved percussion functionality. There is now greater interaction between the Percussion Layout Designer and Percussion MIDI Maps, and Percussion MIDI Maps can now be removed. See Percussion and Finale 2014 Interface Changes.
Unlinkable Special Tools. Many of the Special Tools are now unlinkable items between a score and its parts. Additionally, the Patterson Beams plug-in can be applied to a part without affecting the score. See Linking Details for Linked Parts.
MP4 support. Finale now supports loading MP4 videos. See Movie Window.
Improved Scanning/SmartScore Lite Enhancements. Finale now includes SmartScore Lite version X2, offering improved notation recognition. See To scan and import sheet music.
New ARIA Player. Finale includes the latest ARIA Player from Garritan, with more than 400 instruments including the additions of alto flute, bass flute, oboe d'amore, Eb clarinet, contrabass clarinet, piccolo trumpet, tubular bells, percussion "toys", flugelhorn, basic African percussion, steel drums, banjo, fife, tablas, Celtic harp, and nine mixtures and string techniques from Garritan Instant Orchestra. See ARIA Player for Finale.
Improvements to opening files. Finale displays all readable file types in the Open dialog box. Additionally, MusicXML files can now be dragged-and-dropped onto the Finale application.
New method for Finale updates. At launch, Finale automatically checks for updates. Instead of requiring you to download and install the updates manually from the Finale website, Finale now downloads and installs the updates automatically. See Software Update dialog box.
What's New in Finale 2014d
Help Improve Finale. After you install the Finale 2014d maintenance update, a new dialog box appears on the first launch asking whether or not you want to submit anonymous usage data to MakeMusic. MakeMusic uses this data to inform the design of new versions of Finale; no personally-identifiable or document information is ever collected, and you can change your mind at any time in the Help menu.
What's New in Finale 2014.5
SmartMusic accompaniments with high-quality audio playback. When you export an assessable solo SmartMusic accompaniment from Finale, you can now include Finale's audio playback rather than the default MIDI sounds. This includes both playback through the Garritan Instruments for Finale sounds or other Audio Units plug-ins and any loaded audio track in a document. See Configuring audio playback for SmartMusic accompaniments.
Improved audio output support. Finale is no longer restricted to playback at 44.1 kHz and can play at any sample rate supported by the selected audio output device. Additionally, Finale automatically selects another output device rather than crashing when audio devices are removed. See Audio Setup dialog box.
Reorder staves. The Reorder Staves dialog box has been restored, allowing you to change the vertical order of multiple staves and groups at the same time. See Reorder Staves dialog box.
Automatic double barlines before key changes. This option in the Document Options - Barlines dialog box automatically places a double barline before all key changes in a document. Replacing the functionality of the removed Automatic Barlines plug-in, this feature can be overridden in individual measures. See Document Options - Barlines dialog box.
Beaming over page breaks. The Beam Over Barlines plug-in, part of the Patterson Beams plug-ins, now beams correctly over page breaks. See Beam Over Barlines Plug-in.
SmartMusic file compatibility interface improvements. When creating a SmartMusic accompaniment in Finale, the SmartMusic File Compatibility dialog box now provides additional options for both automatically and manually correcting possible issues. See SmartMusic Accompaniment File Compatibility dialog box.
Updated MusicXML and EPUB export. Among other changes, exported MusicXML files now support the automatic double barlines preceding key changes option. EPUB export has been updated to the latest EPUB 3 standard. See File/Export submenu and EPUB files.
Updated SmartScore X2 Lite. The scanning software included with Finale has been updated to version 10.5.8, offering improvements in recognition of beams, augmentation dots, tuplets, and other musical elements. See Scanning.
Modified Stave Notation. Finale now includes a template and a FinaleScript script to create large print music according to the Modified Stave Notation (MSN) standard. Also included is a list of guidelines; see Large print music.
Improved User Manual. The Finale User Manual is now viewable on mobile devices, uses a completely-redesigned navigational structure, includes updated and accurate content, and features substantially improved search.
Previous versions
For the following feature lists, items that have changed as of the Finale 2014 (or earlier) release are marked with an *.

What's New in Finale 2012
What's New in Finale 2012b
Range Checking. Finale now alerts you when notes are outside of an instrument's range. See Ranges.
Automatic Transposition while Copying. Music is now pasted into the most appropriate octave when copied between instruments of different registers. See Copying between instruments of different registers. Also, music is transposed into the most appropriate register when changing instruments with the Score Manager. See Score Manager.
Accessible Text Inserts. You no longer need to venture into a dialog box to edit text inserts (such as the title, composer, or arranger). You can now edit them directly in the score like a regular text box. When you do so, the text insert's definition is updated respectively. See Text Inserts.
SVG Graphic Export. You can now export Scaled Vector Graphics from Finale. See Graphics.
EPUB Export. You can now export EPUB files from Finale for viewing on mobile readers. See File/Export/EPUB.
New Finale Lyrics Font. This font improves lyric spacing, and is the new default for scores created with the Document Setup Wizard. See Finale Lyrics Font.
Automatic Font Annotation. Finale can now automatically generate Font Annotation Files to accommodate files with 3rd-party music fonts. See Font Annotation and Missing Font Annotation File dialog box.
New ARIA Player. Finale includes the latest ARIA Player from Garritan.

What's New in Finale 2011
Hiding Empty Staves. Finale makes it easy to hide staves that don't contain music, in your whole score or selected regions. See To hide empty staves.
Auto-Showing Music. If you choose to hide empty staves in your score, and then subsequently move measures or add notes to the hidden staves, the appropriate notes and staves now automatically appear. See Hiding Staves.
Hiding Staves Containing Music. Finale makes it easy to hide staves that contain music. Need parts for an instrument that you don't want to appear in the score? Simply hide staves in the score. See To hide staves for ossia measures or special playback.
Moving Staves. It's now incredibly easy to move staves. Want to increase the distance between staves? Click and drag. Your music updates automatically as you drag and you receive on-screen feedback about the distance between the staves and what staves will be impacted. See To move staves.
Reordering Staves. Want to reorder staves and/or groups? Now it's easily done instantly in one place. See To reorder staves.
Enhanced Groups and Brackets. We've simplified the process of editing group names and brackets, and to change groups and brackets for the whole score or just selected regions – and groups automatically adjust their measure ranges when measures are added or removed. It's also easy to show the full staff and group names for any system (very helpful when you're starting a new movement). See Measure Attributes dialog box and Groups.
Music containing Lyrics Looks Better – Automatically. The default music spacing of music with lyrics is more intelligent, and multiple verses of lyrics are better aligned. Lyrics and music space together more intelligently – the way an engraver would prefer. See Lyrics.
Word Extensions. In addition to better music spacing on melismatic passages, word extensions now automatically draw to the next rest. Should you choose to edit a word extension, your edits are permanently "locked down," and you can freely drag word extensions to subsequent systems. See To draw "word extension" underlines.
Intuitive Lyric Entry Interface. Lyric fonts, word extensions, and hyphens now instantly update as you enter and look exactly as they will print. Should you want to fine-tune, you're free to do so with improved handles, drag-select control, and visual feedback including lyric attachment lines. See Lyrics.
Lyrics window. Whether you are typing directly into the score or click-assigning, Finale's new Lyrics window accompanies you throughout your lyric entry process. See Lyric window.
Type Into Score and Auto Update. Finale 2011 makes it much easier to access multiple fonts within lyrics. Now you have access to a text menu when you're typing into score. This makes it easy to change fonts and sizes while you're typing, and your lyrics instantly appear just as they will print out. Similarly all word extensions always update automatically. See Text menu (Lyrics).
Automatic Lyric Numbering. Finale can now automatically add verse numbers to your lyrics. See To number lyrics.
Additional Music Education Worksheets. Finale 2011 includes more than 350 education worksheets and more than 400 music education flash cards found in previous versions of Finale, plus many additions including new repertoire.
Finale AlphaNotes Font. Created for use with beginning music students, the Finale AlphaNotes font places note names inside noteheads. In addition to note names, sharps, flats, and solfège syllables are also provided. Finale 2012 also automates the process of applying these new noteheads to any region of any piece. See Finale AlphaNotes font.
Finale Percussion Font. Many publishers use icons to represent standard percussion instruments in their scores. This font contains the most complete collection of percussion characters available. Also included are handbell symbols and many unique characters including castanets, sine waves, scribbles, and more. See Finale Percussion font.
Finale Mallets Font. The Finale Mallets font includes icons to represent any variety of mallet usages, including the ability to create cross-mallet symbol. For example, you could use two of the zero-width mallet characters to indicate the performer should use a yarn mallet in the left hand and a hard mallet in the right hand. Finale Mallets font.
Apply Capo Chords. Easily add capo chords and fretboards to your arrangement using this new utility. See Add/Remove Capo Chords dialog box.
Garritan Sounds. Finale now includes more than 375 Garritan sounds. New additions include bass trombone, brass section, children ahs, flute section, electronic drum kit, synth space voice, synth warm pad, and steel drums.
New ARIA Player with a new user interface, clearer controls, an integrated Ambiance reverb, and a powerful new ability to save Ensembles, allowing you to quickly load multiple sounds even when configuring the player manually. See ARIA Player for Finale.
Change Percussion MIDI Maps mid-score. You can now assign a new Percussion MIDI Map to any point in a staff when multiple non-pitched percussion instruments are used. See To change Percussion MIDI Maps mid-score.
Improved Pickup Measures. Finale now automatically fills pickup measures with the appropriate rest duration. See Pickup Measures.
Quick Reference Guide. The included Quick Reference Guide

The printed and electronic versions of the Finale Quick Reference Guide accompany all new Finale purchases. Only the electronic version is included with Finale upgrades. The printed guide includes both Mac and Windows versions.

shows you how to complete common tasks quickly and easily in Finale. With a graphic-rich presentation, you instantly see how to accomplish your goals without reading lengthy descriptions.
What's New in Finale 2011a
Updated Scanning Technology. Updated scanning recognition technology provides improved scanning results and expanded support for Canon-brand scanners. See Scanning.
Improved Font Menus and Dialogs. See Font dialog box and Finale 2012a Interface Changes.
Additional Expression Menu Commands. Four additional commands now allow convenient copying of expressions to adjacent staves. See Expression menu.
Improved quality of exported bitmap graphics. See Graphics.

What's New in Finale 2010
Easier Percussion Entry. Entering percussion has been greatly simplified with on-screen feedback that displays the percussion instrument you are about to enter. See Entering Percussion for a tutorial. See also Percussion.
New Percussion Layouts. Assigning the staff position and notehead for percussion instrument staves has never been easier with Finale's new percussion layouts. See Percussion Layout Designer dialog box.
Percussion MIDI Maps. To assign the appropriate MIDI notes to your percussion parts automatically when you change the playback instrument, use the Percussion Map column of the Score Manager.
Beat-attached Chord Symbols. Chord symbols are now beat-attached, and no longer require a host note or rest. Notes beneath chords can be edited autonomously. See Chord Symbols.
Improved Chord Playback. Chord symbols now play for the duration of the measure, or to the next chord symbol. Simply type "N.C." (for no chord) to interrupt chord playback. See Chord Menu/Enable Chord Playback.
Improved Chord Input. Type in and/or play in chords without changing modes. See To type in chord symbols. and To play in chord symbols.
Chord scaling. Chord symbols resize with the page automatically. Chords and fretboards can be scaled for a whole document in Document Options - Chords, or for a region using the Change Chord Assignments dialog box.
Automatic Rehearsal Marks. Adding, deleting, and ordering rehearsal marks is now simple and completely automatic. See Rehearsal Marks.
Measure Numbering Enhancements. Now, you can specify separate measure number settings for the score and parts. Also, benefit from more font and positioning options based on context, for example, independent positioning for multimeasure rests. See Measure Numbers.
Alternate Notation. Finale now offers more control over what elements are shown or hidden when you apply alternate notation. See Alternate Notation dialog box.
Music Education Worksheets. Finale now includes hundreds of ready-made, educator-approved, music education worksheets. See Worksheets.
Improved Graphic Support. Finale now supports more graphic file types for import AND export. New import support includes JPEG, PNG, BMP, and GIF while new export support includes JPEG and PNG. See Graphics.
Broadway Copyist Handwritten Music Notation Font. Finale 2010 includes the new Broadway Copyist music notation font, created by Robert Piéchaud, designer of the esteemed November and Medieval music fonts. Inspired by the golden era of handwritten Broadway scores, the Broadway Copyist font offers a lighter appearance. See Broadway Copyist character set.
Audio and Playback Enhancements (including support of Audio Unit Effects Plug-ins). Finale 2010 now supports VST/AU effects plug-ins, includes the Garritan Ambience reverb plug-in, and offers expanded volume control. See Audio Units dialog box.
Export Lyrics. Finale's Lyrics tool makes it easy to export all or part of your lyrics to a word-processing document, and offers new controls to edit your lyrics (adding verse/chorus designations not found in your score, for example) before you export to the clipboard. See Export Lyrics dialog box.
Improved Scanning/SmartScore Lite Enhancements. Finale now includes SmartScore Lite version 5, offering the best music scanning ever. A new interface lets you specify the instrumentation of the scanned staves, ensuring transposing instruments are translated correctly. See To scan and import sheet music and Instrument Name Assignments dialog box.
Improved Help. Not only is Finale easier to use, finding help when you need it is easier too! You will notice a cleaner Help Menu, convenient User Manual welcome screen, and improved topic organization. Powerful filters allow for targeted searches, which allow you to eliminate clutter and quickly identify the content you need.
Transparent Handles. Finale's selection handles make it easy to move anything in your score with great accuracy. In Finale 2010 we've made them transparent, so they never obscure what you're trying to edit. See Preferences-View.
Hyperlink Support. Easily add Hyperlinks to your Finale score. Clickable links appear when viewing your files in other Finale family notation products (including the free Finale NotePad) as well in exported SmartMusic accompaniments. See Hyperlink dialog box.
What's New in Finale 2010a
Enhanced integration of Staff Styles and Linked Parts. Apply Staff Styles to only the part or score you are viewing, and easily update staff styles in a score to match its part and vice versa. See Staff menu and To apply a staff style.
271 Classroom and 126 Individual Flash Cards designed to printed double-sided (with the answers on the back). Topics include keys, note names, rhythm, vocabulary, and musical symbols. See Worksheets.
30 Ear Training Worksheets. Designed to be used with the free, downloadable Finale NotePad, students can print the worksheets, use NotePad to play the examples, and write the answers on the printed worksheets. Topics include intervals, chords and melodic dictation. See Worksheets.
Support for OS 10.6.
New Percussion Functionality including new options in the Percussion MIDI Map Editor that allow you to create new, custom Percussion MIDI Maps. See Percussion MIDI Map Editor dialog box and Transpose Percussion Note Types dialog box.

What's New in Finale 2009
Categorized Expressions. Finale's new Expression categories allow all markings of a similar type (e.g. dynamics) to share font, positioning, and staff list settings. See Expressions and Category Designer dialog box.
New Expression Positioning. Expression positioning is now part of every expression category's definition, and can also be assigned individually. See Category Designer dialog box and Expression Designer - Positioning dialog box.
Drag-apply expressions. You can now click and drag over multiple staves to apply expressions en masse.
Simplified Staff Lists. Staff lists are now part of expression categories, which makes editing, copying, and assigning expressions that apply to the full score easier. See Expressions.
Easier Expression Metatool Assignment. You can now assign several Metatools at once in the Expression Selection dialog box. See Metatools - To use an expression Metatool.
Expression Attachment Indicators. Each expression is now equipped with an indicator that displays its attachment point on the staff (relative to the beat or measure). Expressions can now be dragged to different beats, measures, or staves to change their attachment point. See Expressions.
Selection Dialog Box Zooming and Resizing. New "Zoom In" and "Zoom Out" buttons, and resize functionality have been added to Finale's selection dialog boxes for easier navigation. Some dialog boxes that benefit from this are the Expression Selection dialog box, Articulation Selection dialog box, and Shape Selection dialog box.
Multiple Page Viewing and Editing. Finale now displays more of your score at once with multiple pages accessible for convenient editing. See Page View.
FinaleScript 2.0. Finale's scripting language is now capable of calling virtually any command, whether in a dialog box, menu, or list. Press any button, check any check box, or enter a value into any text box. With an integrated dictionary and dynamic text coloring, creating powerful scripts is easier than ever. See FinaleScript Plug-in.
Updated Human Playback. Human Playback Enhancements include user interface improvements, compatibility with the ARIA player, a new technique set supporting Finale 2009's open AU abilities, and additional fixes and improvements. Plus Human Playback options are now found in Finale's MIDI/Audio menu, making access to different styles – as well as techniques and preferences – much more accessible. See Human Playback.
New ARIA Player. The Garritan ARIA Player is included FREE and is fully integrated into Finale 2009. It offers superior sound, more control, and a vastly improved user playback experience. See ARIA Player.
Use any Audio Units instrument plug-in and accompanying instrument libraries. See Manage Audio Units plug-ins dialog box.
Updated SmartMusic Accompaniment Creation. Creating SmartMusic Accompaniments (.SMP files) has never been easier with improvements to both Finale's saving mechanism and SmartMusic's interpretation capabilities. See SmartMusic.
Updated MusicXML. File interchange between notation programs and between different versions of Finale is more accurate than ever. See MusicXML

A standard open format for exchanging digital sheet music. MusicXML provides a solution for tasks such as publishing interactive musical scores on the Internet and collaborating with other musicians who use different music applications.

.
Tapspace Virtual Drumline Sounds. Finale now includes a library of performance-quality marching percussion sounds by Tapspace. See Setup Wizard.
What's New in Finale 2009a

What's New in Finale 2008
A Powerful New Selection tool has inherited all the functionality of the expired Mass Edit Tool. Adapted for selecting measure regions, the Selection tool is now Finale's universal editing utility. See Selection Tool.
Cut, Copy, Paste, and Insert Improvements allow unprecedented flexibility when choosing how, what, and where to copy. Plus, consistent results whether drag-copying or using the clipboard, even between documents. See Copying Music.
Merge Multiple Scores automatically using the Score Merger. Consolidate multiple movements horizontally into a single document (even from different instrumentations) or merge a collection of parts vertically into a full conductor's score. See To combine documents with Score Merger.
Add An Audio Track to your score by either importing an audio file or recording a live performance with HyperScribe. See Audio.
New Garritan Sounds including saxophone, guitar, jazz bass, choir, marching percussion and many more. See Setup Wizard.
Human Playback updates provide even more support for Garritan products as well as additional Instrument Techniques and an enhanced dictionary. See Human Playback.
Playback using Garritan and SoundFont instruments simultaneously. See Setup Wizard.
HyperScribe improvements allow you to easily record first and second endings and offer more control of the recording tempo. See Recording with HyperScribe.
Vista support allows you to install, register, and run Finale on Microsoft's latest operating system.
Boomwhackers® Tuned Percussion Tubes / Chroma-Notes™ Instruments - Ready with colored noteheads and an accompanying Boomwhackers tubes SoundFont. See Setup Wizard and Document Options - Notes and Rests.
Document Styles allow you to formulate a custom medley of libraries and document settings, or choose from one of Finale's offerings, for integration with the instrumentation of your choice in the Setup Wizard. See Setup Wizard and Document Styles.
Customize templates when you open them using the last two pages of the Setup Wizard. See Working with Templates.
Improved Scanning with MusicXML technology means better recognition. Also, you can now acquire sheet music directly from your scanner. See Scanning.
Expanded MusicXML import and export offers higher quality formatting and page layout, as well as support for fretboards, metronome markings, piano pedals and can now import the default music font. See MusicXML

A standard open format for exchanging digital sheet music. MusicXML provides a solution for tasks such as publishing interactive musical scores on the Internet and collaborating with other musicians who use different music applications.

.
More Text Inserts including "Arranger," "Lyricist," and "Subtitle." These are recorded in the File Info tab of the Score Manager and can also be defined in Finale's redesigned Setup Wizard. See Text inserts, File Info dialog box and Setup Wizard.
Expanded Setup Wizard Options allow you to select a Document Style, assign Document Styles to specific ensembles, and add additional score information including Arranger, Lyricist, and Subtitle. See Setup Wizard.
Customize Zoom Percentages as you wish them to appear in the View menu. See View menu.
Updated Documentation provides the information you need quickly and easily. Finale's new User Manual features improved navigation, context-sensitivity, and an interactive Visual Index.
What's New in Finale 2008a
In files with Audio Units instruments*, audio files are no longer saved in real-time. The process is now quicker on fast machines, and slower machines will produce better-sounding results.
Time Signatures can now be excluded when copying stacks. See Edit Filter dialog box and To copy time signatures.
Compatibility with Mac OS X Leopard. Support for Mac OS 10.5 including Spotlight and Quick Look.
Human Playback Improvements to performance, instrument techniques, and more. See Human Playback.
Measure settings can now be copied when either the source or target constitutes a stack.

What's New in Finale 2007
Linked Parts. Content from the score is now intelligently linked to parts so editing the score and part documents separately is no longer required. Print parts directly from your main project file. See Linked Parts.
Intel-Based Mac Support. As a Universal Binary Application, Finale 2007 runs natively on speedy new Intel-based Macs.
Performance Enhancements. Finale is faster than ever with speed improvements to Mass Edit, page navigation, and redraw.
Latin Percussion plug-in. Use this plug-in to automatically create authentic Latin Percussion rhythm section notation, with a variety of styles to choose from. See Latin Percussion plug-in.
Latin Percussion Sounds. You can now make your Latin rhythms sound as good as they look. See Latin Percussion Map Table.
SMPTE/MIDI Time Code Support. Use MTC to synchronize Finale with the integrated Movie Window or another MTC-compatible device. See SMPTE and MIDI Time Code.
Integrated On-screen Video. Use Finale's built-in Movie Window to write to picture. No external software required. See Movie Window.
Fit to Time. Instantly assign a duration for any region of music. Finale modifies the tempo to fit the music to the time specified. See Fit to Time dialog box.
Playback Counter. Finale's Playback Controls now include a counter that displays SMPTE MIDI Time Code during playback (hours, minutes, seconds, and frames). See Playback Controls.
Time Markers. A new Measure Number Style allows you to view the elapsed time at any measure. See Measure Number dialog box.
Change Expressions Quickly. Simple key commands can now be used to change the expression definition directly from the document. See Expressions.
Intelligent Articulation Positioning. Finale can now automatically flip articulations to the appropriate side of the staff as stems flip during the addition or removal of layers. Use the Auto Note/Stem Side setting in the Articulation Designer dialog box.
Multimeasure Rests Now Update Automatically when a note is added in Scroll or Studio View to a measure within a multimeasure rest region. See Document Options - Multimeasure Rests.
Vertical Collision Remover. Automatically reformat the vertical positioning of staves, systems, and instrument groups to avoid collision of notes, articulations, Smart Shapes and other items. See Vertical Collision Remover plug-in.
Human Playback Improvements. The Human Playback Preferences dialog box now includes specific "techniques" designed to give you a completely customizable Human Playback environment. Techniques also allow Human Playback to make the most of multiple sound libraries used in the same document. See Human Playback Preferences dialog box.
KONTAKT™ Player 2 for Finale.* (Now ARIA Player). The new integrated Kontakt Player 2 allows you to load up to 64 instruments and channels at once. Also benefit from optimized sample management, and DFD disk streaming, and more.
*More Control of Groups and Brackets. Groups and brackets can now be edited en mass after a systems has been optimized. [This feature removed in Finale 2012 in favor of new group functionality. See Measure Attributes dialog box and Groups.]
Hide Chords, Fretboards, and Lyrics on Individual Staves. Or, hide them on a region of a staff with Staff Styles. See Staff Attributes dialog box and Staff styles.
Horizontal and Vertical Scroll Wheel Support. Navigating your music is easier than ever with the addition of scroll wheel support, including support for Apple's Mighty Mouse.
New QuickStart Videos. Finale's QuickStart Videos have been updated with a new look and additional content to get you up and running even faster. See Launch Window.

What's New in Finale 2006
Studio View. Page View is your print shop for layout like Studio View is your sound stage for playback. Use this new view to audition Finale's MIDI performance, "conduct" a tempo, adjust playback settings, and record HyperScribe transcriptions. See Studio View.
Mixer Controls. Control the volume, panning, and reverb for your full score, and find the perfect balance using convenient sliders and knobs for each staff - all in real-time during playback. See Mixer. Use the convenient Staff Controls of Studio View to adjust these settings as well. See Staff Controls.
TempoTap. Studio View's new TempoTap staff allows you to "conduct" your score by tapping with a MIDI device or your computer keyboard. Your tempo is recorded and applied to playback. The beat durations can also be edited to optimize accuracy while recording a tempo. See TempoTap.
New Mixer Controls. As part of Finale's real-time playback enhancements you can now audition real-time changes to volume, panning, and instruments. See Score Manager.
Kontakt for Finale with Garritan Personal Orchestra.*(Now ARIA Player). Assign GPO's world class instrument sounds to staves of a new document with the Setup Wizard.
Ambience Reverb. Customize the room size, decay, and a collection other reverb settings that allow you to control of the overall reverb effect of playback. See Audio Units Instruments dialog box.*
Speedier Playback Processing. Without the need to prescan your music, a click on the Play button initiates playback with almost no hesitation. Only Human Playback processing is necessary (if HP is enabled).
Export a measure region as a MIDI or Audio File with a new command in the Playback Controls. To xport a MIDI file and To export an audio file.
More MIDI Channels. SmartMusic SoftSynth playback has been expanded from 16 to 128 channels. Now choose up to eight different MIDI Out devices. See MIDI Setup dialog box.
Assign Each Staff a Unique Channel automatically while setting up your score. See Setup Wizard.
Start Playback Mid-Measure. Finale's Playback Control interface now supports a more robust counter, showing the measure, beat, and EDU. See Playback Controls.
Human Playback Improvements. Enhanced support for GPO and improved performance of percussion rolls and trills are part of the new Human Playback. See Human Playback.
Enhanced Performance. Finale now uses CoreGraphics for screen drawing. That means faster redraw and a higher quality graphic representation on-screen. You've never been able to do so much so fast!
Copy and Paste Measure and Entry Items Simultaneously using Finale's new Items to Copy dialog box. You can now also choose any combination of items to clear. (Now called the Edit Filter dialog box).
Automatically Insert a © Symbol. You can now insert a Copyright symbol automatically in the Setup Wizard. See Setup Wizard.
Embed Fonts in EPS Files. You can now embed fonts in EPS graphics exported from Finale for transfer between computers.
Embed Graphics in your Document. Graphics can now be embedded into Finale documents. You no longer need to move graphic files independently when sharing Finale files across computers. See Graphics Tool.
Import and export XML files. Save your score in XML format, or import XML into an empty document. See File menu.
Automatically Fit Music to a Printed Page using Finale's new Fit to Page option in the Print dialog box.
Improved Scanning Recognition. Import grayscale TIFF images with SmartScore Lite. See Scanning.
Composite Libraries. Save a collection of elements in the same library file for transfer to other documents. See Save Library dialog box.
Create Smart Shape Libraries. Now you can save the Custom Smart Shapes you created in Finale's Smart Line Designer dialog box in a library to open across documents. See Save Library dialog box.
More Instrument Choices. Choose from an expanded list of instrument staves, including a new Orff Instruments category. See Setup Wizard.
Key Signature Contextual menu. While using the Key Signature tool, simply CTRL-click a measure to choose from a list of several common key signatures. See Key Signature tool.
Mass Edit Contextual menu.* (Now Selection Tool contextual menu) While using the Mass Edit Tool, simply CTRL-click a measure to choose from a list of Mass Edit Commands. (Now called the Selection tool)
Textured Manuscript Background. You now have even more ways to customize Finale's work environment with a collection of textured manuscript paper backgrounds. Easier on the eyes after long hours. See Preferences-Palettes and Backgrounds.
More Control over Measure Numbering. It's now easy to instruct Finale to skip a measure in a measure number sequence. No complex Time Signature or Measure tool adjustments required - just uncheck Include in Measure Numbering. See Measure Attributes dialog box.
Display in Concert Pitch Warning. If you choose to print parts for your brass quintet in concert pitch, Finale now reminds you the music is not prepared for transposing instruments.
Roll-Over Tool Tips. Move your mouse cursor over an icon to view a short description.
Create a Bells Used Chart Automatically with the new Create Handbells Used Chart Plug-in. This plug-in scans your handbell score and generates a bells used chart based on the notes found in the document. See Create Handbells Used Chart Plug-in.
Auto-generate Chord Symbols with the Chord Analysis Plug-in. This plug-in analyzes the harmonic progression of a selected region of your score and adds chord symbols automatically. See Chord Analysis Plug-in.
All-Staff Analysis. Include notes from all staves of your score while adding chords using the staff analysis method. See Chord menu.
Easily Split Measures Across Systems or Create Dashed Barlines with the Split Measure Plug-in. No measure number editing required. See Split Measure Plug-in.
Combine Measures and update measure numbering automatically using the Merge Measures Plug-in. See Merge Measures Plug-in.
Easily Create Mid-measure Repeat Barlines with the Mid-Measure Repeats Plug-in. No time signature or measure number editing necessary. This plug-in does it for you automatically. See Mid-Measure Repeats Plug-in.
Create Coda Systems Automatically with the Create Coda System Plug-in. Isolate a separate coda system, generate coda markings, and even define a coda for playback with this powerful plug-in. See Create Coda System Plug-in.
Place Slurs on Melismatic Passages Automatically with the Auto Slur Melismas Plug-in. This plug-in can find multiple notes over a syllable and place slurs accordingly. See Auto Slur Melismas Plug-in.
Resize Noteheads of Specific Voices within Chords using the Resize Noteheads Plug-in. See Resize Noteheads Plug-in.
Specify a Staff List for Generated Tempo Markings using the updated Create Tempo Marking Plug-in.
Create System Separation Marks Automatically with the Score System Divider Plug-in. See Score System Divider Plug-in.
What's New in Finale 2006a
Real-Time Save As Audio Support for VST/AU. Save As Audio now supports Wave or AIFF output for documents that use Finale's integrated GPO sounds or other supported VST instruments. Furthermore, adjustments to the Mixer or Staff Controls during the saving process apply to the generated audio file.
What's New in Finale 2006b
EPS Export. EPS graphics can now be exported using any Finale-compatible operating system.
Check for Finale Updates Automatically with the new option Check for Finale Updates under the Help menu.
Expanded Documentation. Learn how to get the most out of GPO and HP with the new GPO and HP Finale Installation and Tutorials Supplement.

What's New in Finale 2005
SmartMusic Accompaniment Wizard. It is now easier than ever to create SmartMusic Accompaniments.
Easily Add SmartMusic Markers. You no longer need to manually add performance markers with expressions. Easily add pauses, rehearsal markers, and even scan the score to add repeat markers automatically with the Add SmartMusic Markers dialog box.
Enhanced Human Playback capabilities. Combine Human Playback's interpretation with your own custom MIDI data in the new Human Playback Preferences dialog box. Then, use the Apply Human Playback plug-in to apply Human Playback styles and elements to regions of your score. See Apply Human Playback plug-in. Human Playback now includes a new "Marching Band" style and support for Garritan Personal Orchestra. See Human Playback.
Record Continuous Data. You can now record pitch bend, sustain pedal, and other continuous data controllers in real-time using HyperScribe. See Record Continuous Data dialog box.
New Launch Window. Get up and running quickly with Finale's new Launch Window. From here, open existing files, choose how you want to start a new one, view reference material, and even import scanned documents. See Launch Window.
Expanded Setup Wizard. Save time by starting a new document using one of Finale's preset ensembles, or create your own custom ensemble. See Setup Wizard.
Engraver Tuplets. Tuplet brackets now avoid collision with notes, stems, rests, and other items and angle appropriately according to the notation. Finale also offers greater control over the spacing of non-beamed tuplets. See Document Options - Tuplets.
Updated Repeats. Apply repeats to a region of your score using keystrokes and contextual menus; playback is set up for you automatically. You can now also assign staff lists to endings and text repeats. See Repeat Tool.
Simple Entry Improvements. Toggle enharmonic spelling, add expressions, and flip ties while entering with Simple Entry. See Keyboard Shortcuts.
FinaleScript Plug-in Improvements. Now, call any plug-in or menu item from the FinaleScript palette. New commands include "apply staff style", "clear staff style", "title", "composer", "copyright", and more. See FinaleScript plug-in.
Save as MP3. You can now save audio files in compressed MP3 format. See Audio Files.
Marching Percussion Sounds have been added to SmartMusic SoftSynth playback. See Marching Percussion Map Table.
New TGTools Plug-ins. Customize rest appearance, divide voices from one staff into two parts, and generate logical split points with these new plug-ins. See Modify Rests Plug-in, Process Extracted Parts plug-in, and Smart Split Point plug-in.
3rd Party Sound Font Support. Specify your favorite sound font for playback or audio output. See SoftSynth dialog box.
Improved Grace Note Spacing. Spacing of consecutive grace notes has been improved. See Grace Notes. See Document Options - Music Spacing.
Additional Spacing Controls. Specify before and after barline spacing by measure in the Measure Attributes dialog box. Control spacing between the clef, key signature, and time signature in Document Options - Clefs and Document Options - Key Signatures.
Copy Staff Lists. You can now accurately copy measure expressions, repeat text and repeat ending brackets assigned to staff lists from one document to another without manually creating the staff lists in the destination document. See Expressions.
Easily Change the Path for Graphics. Now, you can manually update the path for referenced graphics you have placed in the score (instead of moving or replacing the graphic). See Graphic Attributes dialog box.
New Navigation Keystrokes. Press COMMAND+= to Zoom in or COMMAND+-(minus) to zoom out. See View menu.
What's New in Finale 2005a
New system spacing options. You can now define extra space at the beginning and end of any number of systems. See System Space Before/After Music dialog box.
Repeat "Show On" settings in Document Options. You can now define Staff List information for all repeat markings in a document on the Repeats page of the Document Options dialog box. See Document Options - Repeats.
Human Playback improvements include enhanced Incorporate MIDI Data, improved rolled and strummed chords, trills, turns with an accidental and hairpins. HP now supports turns with double-sharp and double-flat. Human Playback Dictionary additions include "slargando", "riten.", and "rfz". Messages can now be disabled program-wide. See Human Playback Preferences dialog box.
Batch processing FPA files is now possible with FinaleScript.

What's New in Finale 2004
OS X support. Finale is now OS X ready.
Improved Note Entry. Enter notes, articulations, and even clef, key and time signature changes in Simple Entry using your computer or MIDI keyboard. See Simple Entry.
Definable Simple Entry Keyboard Shortcuts. Customize a set of Simple Entry commands to your own preferred keystrokes. Edit Keyboard Shortcuts.
Enhanced Expressions. The redesigned expression designer allows you to use multiple fonts for the same expression, align expressions with automatic placement options and add a description for each expression. Expression Designer dialog box.
Sound Font Playback. Finale's included General MIDI Sound Font offers high quality instrument simulation. Now, using this sound font, Finale delivers identical playback from one computer to the next. See MIDI Setup dialog box.
Human Playback. Playback of Finale documents, as well as MIDI files and SmartMusic Accompaniments generated with Finale now simulate a live human performance with automatic interpretation of expressions, articulations, hairpins and other markings. Choose from several playback styles including Baroque, Jazz, and Reggae. See Human Playback.
Save as Audio File. Like the sound of Finale's improved playback? You can now save that performance in Wave format to burn to a CD, or as a compressed Wave for transfer over the Internet. See Save as Audio File dialog box.
Improved Redraw. Smoother interface handling. No more residual artifacts, or need for manual redraws.
Smart Hyphens and Word Extensions. No longer manually add word extensions or adjust hyphens. Finale does it for you. See Update Smart Word Extensions and Hyphens.
Smart Page Turn plug-in. Tell Finale to intelligently edit the layout of an entire part to avoid awkward page turns.
Smart Cue Notes plug-in. Search an entire score for cue note opportunities, and add them automatically. See Smart Cue Notes plug-in.
Patterson Plug-ins Lite. Easily beam over barlines with the new Beam Over Barlines plug-in, or edit all beams in a document with the Improved Patterson Beams plug-in. See Beam Over Barlines plug-in.
Search and replace text with the new Text Search and Replace plug-in. (Now an option under the Edit menu).
FinaleScript plug-in. Apply a change or series of changes using many of Finale features and options to a single Finale document, or batch process multiple Finale documents at once. See FinaleScript plug-in.
Drum Groove plug-in. Choose from dozens of drum groove styles to add to your score along with a percussion map defined for you automatically. Drum Groove plug-in.
Cross Staff plug-in. Easily move notes across staves with a single keystroke. Cross Staff plug-in.
New Text Inserts. Now, insert a copyright symbol, the total number of pages, or the performance time into a text block. See Text menu.
Hidden Text Style. With this new text style, text blocks can be set to display on the screen and not in the printout. See Text menu.
Create SmartMusic Accompaniments with Performance Markers. Now, you can use expressions to indicate performance markers such as pauses, rehearsal marks and repeats, for SmartMusic Accompaniments saved from Finale. See SmartMusic.
Multitimbral SmartMusic Accompaniment generation. Create SmartMusic Accompaniments containing many instruments primed for Sound Font playback in SmartMusic. See SmartMusic.
Improved scanning recognition with SmartScore Lite 3.0. See Scanning.
Updated SmartScore 2.0 and 3.0 Import. Import .FIN files saved in SmartScore version 2.0 and 3.0. See File menu.* (SmartScore (*.fin) Import no longer supported).
Select Multiple Articulations at Once. Drag and edit any number of articulations simultaneously. See Articulations.
Regional Clef Change Selection. Apply a clef change to a highlighted a region of your score. See Clef tool.
Cross-layer Accidental Positioning. Automatically avoid collision of accidentals between layers and align accidentals on intervals of an octave vertically. See Document Options - Accidentals.
Copy Between Layers. Copy notes in one layer to another, without changing the original notes. See Move/Copy Layers dialog box.
What's New in Finale 2004b
New File Maintenance dialog box allows you to remove duplicate library elements. Remove Deleted Items and Test File Integrity features are also found here. (Look in the Options menu/Data Check submenu). See File Maintenance dialog box.