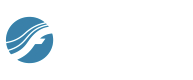 You are here:
What is...
>
Character sets
>
Finale Alpha Notes Font
Finale AlphaNotes font
Created for use with beginning music students, the Finale AlphaNotes font places note names inside noteheads. Use one of the AlphaNotes templates (located in the Finale 2014/Music Files/Templates folder) to use these characters automatically.

To open an AlphaNotes template
Choose File > New > Document From Template.
Double-click the Education folder.
Double-click either the Finale AlphaNotes Notenames or Finale AlphaNotes solfège templates.
Complete the Setup Wizard. Staves in these templates are automatically configured to use the proper AlphaNotes character for each pitch/staff position.

To apply AlphaNotes to any staff region
If you began your score in Finale 2012 or later, you can instantly apply AlphaNotes to any region of your score using Staff Styles.
Choose the Staff tool and select the region of notes you would like to convert to AlphaNotes.
Right/CONTROL-click the highlighted region and choose either 20. Apply Finale AlphaNotes Notenames or 21. Apply Finale AlphaNotes solfège. The appropriate AlphaNotes characters appear throughout the selected region.
After following these steps to add "20. Apply Finale AlphaNotes Notenames," if characters other than noteheads appear on the staff, press COMMAND+Z to undo and then complete the following steps.

To correct a faulty AlphaNotes staff style
Choose the Staff tool .
Choose Staff > Define Staff Styles.
From the Available Styles popup menu, choose 20. Apply Finale AlphaNotes Notenames.
Under Independent Elements, next to Notehead Font, click Select.
Under Font, choose Finale AlphaNotes; under Typeface, choose Regular; and under Size, choose 24.
Click OK, and OK again to return to the score.
Repeat the steps above for To apply AlphaNotes to any staff region.

To manually apply one of these noteheads (such as one of the smiley notes)
AlphaNotes notehead characters can be assigned to a pitch for the whole score or a staff (in the Document Options - Notes and Rests dialog box, and Note Shapes dialog box respectively).
Enter the note(s) in your document.
Choose the Special Tools tool .
In the Special Tools palette, choose the Notehead Position Tool .
Click the measure containing the notes you want to change. Handles appear on all notes in the measure.
Double-click the handle on the note you want to change. The Notehead Settings dialog box appears.
Uncheck Use Default Notehead Font.
Click the Set Font button, choose Finale AlphaNotes, and click OK.
Uncheck Use Default Character and click the Select button below. The Symbol Selection dialog box appears.
Choose the desired AlphaNotes character and click Select.
Click OK. The notehead changes to the character you selected.
Finale AlphaNotes character set
| Keystroke | Character | Description | With SHIFT | Character | Description |
| --- | --- | --- | --- | --- | --- |
| 1 | | whole notehead, letter A | ! | | whole notehead, solfège re |
| 2 | | whole notehead, letter A | @ | | whole notehead, letter F |
| 3 | | whole notehead, letter B | # | | whole notehead, solfège sol |
| 4 | | whole notehead, letter B | $ | | whole notehead, solfège la |
| 5 | | whole notehead, letter B | % | | whole notehead, solfège ti |
| 6 | | whole notehead, letter C | ^ | N/A | N/A |
| 7 | | whole notehead, letter C | & | | open notehead, solfège re |
| 8 | | whole notehead, letter C | * | | open notehead, solfège ti |
| 9 | | whole notehead, letter D or whole notehead, solfège do | ( | | open notehead, solfège sol |
| 0 | | whole notehead, letter A | ) | | open notehead, solfège la |
| ; | | whole notehead, letter D | : | | whole notehead, letter D |
| a | | filled notehead, letter A | A | | whole notehead, letter F |
| b | | filled notehead, letter A | B | | whole notehead, letter G |
| c | | filled notehead, letter A | C | | whole notehead, letter G |
| d | | filled notehead, letter B | D | | whole notehead, letter G |
| e | | filled notehead, letter B | E | | open notehead, letter A |
| f | | filled notehead, letter B | F | | open notehead, letter A |
| g | | filled notehead, letter C | G | | open notehead, letter A |
| h | | filled notehead, letter C | H | | open notehead, letter B |
| i | | filled notehead, letter C | I | | open notehead, letter B |
| j | | filled notehead, letter D or filled notehead, solfège do | J | | open notehead, letter B |
| k | | filled notehead, letter D | K | | open notehead, letter C |
| l | | filled notehead, letter D | L | | open notehead, letter C |
| m | | filled notehead, letter E | M | | open notehead, letter C |
| n | | filled notehead, letter E | N | | open notehead, letter D or open notehead, solfège do |
| o | | filled notehead, letter E | O | | open notehead, letter D |
| p | | filled notehead, letter F or filled notehead, solfège fa | P | | open notehead, letter D |
| q | | filled notehead, letter F | Q | | open notehead, letter E |
| r | | filled notehead, letter F | R | | open notehead, letter E |
| s | | filled notehead, letter G | S | | open notehead, letter E |
| t | | filled notehead, letter G | T | | open notehead, letter F or open notehead, solfège fa |
| u | | filled notehead, letter G | U | | open notehead, letter F |
| v | | filled notehead, contented face | V | | open notehead, letter F |
| w | | whole notehead, empty | W | | open notehead, letter G |
| x | | filled notehead, sad face | X | | open notehead, letter G |
| y | | filled notehead, happy face | Y | | open notehead, letter G |
| z | | filled notehead, winking face | Z | | filled notehead, letter H |
| [ | | open notehead, letter H | { | | filled notehead, half-smiling face |
| ] | N/A | N/A | } | | filled notehead, angry face |
| \ | | whole notehead, letter H | | | | filled notehead, half-frowning face |
| = | | whole notehead, letter E | + | | filled notehead, solfège re |
| - | | filled notehead, solfège sol | _ | N/A | N/A |
| , | | filled notehead, solfège mi | < | | whole notehead, letter E |
| . | | filled notehead, solfège la | > | | whole notehead, letter E |
| / | | filled notehead, solfège ti | ? | | whole notehead, letter F or whole notehead, solfège fa |
| ` | N/A | N/A | ~ | | filled notehead, surprised face |
| ' | | open notehead, solfège mi | " | | whole notehead, solfège mi |
| Keystroke | Character | Description |
| --- | --- | --- |
| OPT+U, SHIFT+A | | filled notehead, expressionless face |
| OPT+SHIFT+A | | open notehead, contented face |
| OPT+SHIFT+C | | open notehead, surprised face |
| OPT+E, SHIFT+E | | open notehead, sad face |
| OPT+N, SHIFT+N | | open notehead, happy face |
| OPT+U, SHIFT+O | | open notehead, winking face |
| OPT+U, SHIFT+U | | open notehead, half-smiling face |
| OPT+E, A | | open notehead, half-frowning face |
| OPT+`, A | | open notehead, angry face |
| OPT+I, A | | open notehead, expressionless face |
| OPT+U, A | | whole notehead, contented face |
| OPT+N, A | | whole notehead, surprised face |
| OPT+A | | whole notehead, sad face |
| OPT+C | | whole notehead, happy face |
| OPT+E, E | | whole notehead, winking face |
| OPT+`, E | | whole notehead, half-smiling face |
| OPT+I, E | | whole notehead, half-frowning face |
| OPT+U, E | | whole notehead, angry face |
| OPT+E, I | | whole notehead, expressionless face |
| OPT+`, I | | jack-o-lantern without stem |
| OPT+I, I | | jack-o-lantern with stem |
| OPT+U, I | | open notehead, cracked |
| OPT+N, N | | filled notehead, cracked |
| OPT+`, O | | whole notehead, cracked |
| OPT+Q | | filled notehead, empty |
| OPT+`, SHIFT+U | | Easter egg |
| OPT+H | | open notehead, empty |