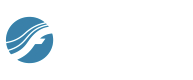 You are here:
What is...
>
Palettes
Palettes
Noteman says: See the Navigating Your Score QuickStart Video to get acquainted with Finale's core interface, including the tool palettes.
Finale uses palettes to provide quick access to the vast array of commands and functions available. With the exception of the Playback Controls, these palettes can be resized and relocated to suit your workflow. The tool palettes also snap to the sides of the screen and to each other.
[Close box]. Click this small button at the upper-left corner of the palette to close the palette. Once it's hidden, you make the palette reappear by choosing Window > Main Tool Palette.
[Title bar]. Drag the strip across the top (or left) edge of the palette to move the entire palette to a new screen location.
[Sizable frame]. Drag this small white square at the lower-right corner of the palette diagonally upward and to the right; you'll reshape the entire palette. As you drag, the palette snaps into new configurations: tall and thin, short and stout, square, and so on. If your monitor is wider than it is tall, for example, you might consider rotating the palette so that it's a short horizontal strip. If you drag the resize box inward toward the upper-left corner, you hide tools. Drag the resize box outward again to bring them back into view.