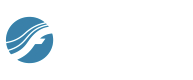 You are here:
What is...
>
Character sets
>
Finale Numerics Font
Finale Numerics font
The Finale Numerics font includes all the characters you need to create harmonic analysis and figured bass. Zero-width characters allow you to easily stack characters in three distinct levels from top to bottom, and regular characters allow for regular-size . Use the Lyrics tool to add your harmonic analysis or figured bass beneath the staff. For instructions, see Harmonic Analysis and Figured Bass.
Note that some of the characters in the Finale Numerics font are only accessible via Windows' Character Map utility, which displays all the available glyphs in a given font. Characters that require the use of the Character Map utility are listed in the table below by their Unicode code point ("U+nnnn").
Finale Numerics character set (by category)

Numerals
| Keystroke | Character | Description |
| --- | --- | --- |
| OPTION+SHIFT+1 | | 1, large |
| OPTION+SHIFT+2 | | 2, large |
| OPTION+SHIFT+3 | | 3, large |
| OPTION+SHIFT+4 | | 4, large |
| OPTION+SHIFT+5 | | 5, large |
| OPTION+SHIFT+6 | | 6, large |
| OPTION+SHIFT+7 | | 7, large |
| OPTION+SHIFT+8 | | 8, large |
| OPTION+SHIFT+9 | | 9, large |
|   | | 0, large |
| SHIFT+1 | | 1, top |
| SHIFT+2 | | 2, top |
| SHIFT+3 | | 3, top |
| SHIFT+4 | | 4, top |
| SHIFT+5 | | 5, top |
| SHIFT+6 | | 6, top |
| SHIFT+7 | | 7, top |
| SHIFT+8 | | 8, top |
| SHIFT+9 | | 9, top |
| SHIFT+0 | | 0, top |
| 1 | | 1, middle |
| 2 | | 2, middle |
| 3 | | 3, middle |
| 4 | | 4, middle |
| 5 | | 5, middle |
| 6 | | 6, middle |
| 7 | | 7, middle |
| 8 | | 8, middle |
| 9 | | 9, middle |
| 0 | | 0, middle |
| OPTION+1 | | 1, bottom |
| OPTION+2 | | 2, bottom |
| OPTION+3 | | 3, bottom |
| OPTION+4 | | 4, bottom |
| OPTION+5 | | 5, bottom |
| OPTION+6 | | 6, bottom |
| OPTION+7 | | 7, bottom |
| OPTION+8 | | 8, bottom |
| OPTION+9 | | 9, bottom |
| OPTION+0 | | 0, bottom |
| OPTION+E, SHIFT+E | | slashed 1, top |
| OPTION+N, SHIFT+N | | slashed 2, top |
| OPTION+U, SHIFT+O | | slashed 3, top |
| OPTION+U, SHIFT+U | | slashed 4, top |
| OPTION+E, A | | slashed 5, top |
| OPTION+`, A | | slashed 6, top |
| OPTION+I, A | | slashed 7, top |
| OPTION+U, A | | slashed 8, top |
| OPTION+N, A | | slashed 9, top |
| OPTION+E, E | | slashed 1, middle |
| OPTION+`, E | | slashed 2, middle |
| OPTION+I, E | | slashed 3, middle |
| OPTION+U, E | | slashed 4, middle |
| OPTION+E, I | | slashed 5, middle |
| OPTION+`, I | | slashed 6, middle |
| OPTION+I, I | | slashed 7, middle |
| OPTION+U, I | | slashed 8, middle |
| OPTION+N, N | | slashed 9, middle |
| OPTION+E, O | | slashed 1, bottom |
| OPTION+`, O | | slashed 2, bottom |
| OPTION+I, O | | slashed 3, bottom |
| OPTION+U, O | | slashed 4, bottom |
| OPTION+N, O | | slashed 5, bottom |
| OPTION+E, U | | slashed 6, bottom |
| OPTION+`, U | | slashed 7, bottom |
| OPTION+I, U | | slashed 8, bottom |
| OPTION+U, U | | slashed 9, bottom |
| S | | number slash, top |
| s | | number slash, middle |
| OPTION+S | | number slash, bottom |
| Q | | suspension dash, top |
| q | | suspension dash, middle |
| OPTION+Q | | suspension dash, bottom |
| OPTION+SHIFT+Q | | suspension dash, large |
| " | | scale degree, top |
| ' | | scale degree, middle |
| OPTION+SHIFT+' | | scale degree, large |

Letter names
| Keystroke | Character | Description |
| --- | --- | --- |
| a | | lowercase a |
| b | | lowercase b |
| c | | lowercase c |
| d | | lowercase d |
| e | | lowercase e |
| f | | lowercase f |
| g | | lowercase g |
| h | | lowercase h |
| A | | uppercase a |
| B | | uppercase b |
| C | | uppercase c |
| D | | uppercase d |
| E | | uppercase e |
| F | | uppercase f |
| G | | uppercase g |
| H | | uppercase h |
| : | | colon following key |

Accidentals
| Keystroke | Character | Description |
| --- | --- | --- |
| OPTION+SHIFT+L | | double flat, large |
| OPTION+SHIFT+J | | double sharp, large |
| > | | sharp, large |
| n | | natural, large |
| < | | flat, large |
| U | | double flat, top |
| u | | double flat, middle |
| OPTION+U | | double flat, bottom |
| W | | double sharp, top |
| w | | double sharp, middle |
| OPTION+W | | double sharp, bottom |
| X | | sharp, top |
| x | | sharp, middle |
| OPTION+X | | sharp, bottom |
| Y | | natural, top |
| y | | natural, middle |
| OPTION+Y | | natural, bottom |
| Z | | flat, top |
| z | | flat, middle |
| OPTION+Z | | flat, bottom |

Letters and chord symbols
Keystroke
Character
Description
I
Roman numeral I
i
Roman numeral i
V
Roman numeral V
v
Roman numeral v
N
Neapolitan sixth (N6)
neighbor six-four (N6
4)
t
use with I for It+6
r
use with F for Fr+6
use with Ge for Ger+6
P
passing six-four (P6
4)
o
use with r for "or" or f for "of"
OPTION+SHIFT+=
major, top
OPTION+,
major, middle
OPTION+.
major, bottom
OPTION+I, SHIFT+E
minor, top
OPTION+SHIFT+Y (or OPTION+E, SHIFT+A)
minor, middle
OPTION+U, SHIFT+E
minor, bottom
J
half-diminished, top
j
half-diminished, middle
OPTION+J
half-diminished, bottom
K
diminished, top
k
diminished, middle
OPTION+K
diminished, bottom
L
plus, top
l
plus, middle
OPTION+L
plus, bottom
M
minus, top
m
minus, middle
OPTION+M
minus, bottom
+
plus, large
=
minus, large
/
secondary function

Brackets and parentheses
| Keystroke | Character | Description |
| --- | --- | --- |
| OPTION+D | | open bracket, top |
| OPTION+F | | open bracket, middle |
| OPTION+G | | open bracket, bottom |
| OPTION+SHIFT+D | | close bracket, top |
| OPTION+SHIFT+F | | close bracket, middle |
| OPTION+SHIFT+G | | close bracket, bottom |
| OPTION+P | | open bracket, top/middle |
| OPTION+T | | open bracket, middle/bottom |
| OPTION+SHIFT+P | | close bracket, top/middle |
| OPTION+SHIFT+S | | close bracket, middle/bottom |
| OPTION+V | | open bracket, top/middle/bottom |
| OPTION+SHIFT+V | | close bracket, top/middle/bottom |
| OPTION+A | | open parenthesis, top |
| OPTION+B | | open parenthesis, middle |
| OPTION+C | | open parenthesis, bottom |
| OPTION+SHIFT+A | | close parenthesis, top |
| OPTION+SHIFT+B | | close parenthesis, middle |
| OPTION+SHIFT+C | | close parenthesis, bottom |
| OPTION+H | | open parenthesis, top/middle |
| OPTION+O | | open parenthesis, middle/bottom |
| OPTION+SHIFT+H | | close parenthesis, top/middle |
| OPTION+SHIFT+O | | close parenthesis, middle/bottom |
| OPTION+R | | open parenthesis, top/middle/bottom |
| OPTION+SHIFT+R | | close parenthesis, top/middle/bottom |

Pivot chords
| Keystroke | Character | Description |
| --- | --- | --- |
| \ | | pivot-chord modulation bracket |
| | | | pivot-chord modulation bracket (alternate) |
| [ | | pivot-chord modulation open bracket |
| ] | | pivot-chord modulation close bracket |
| { | | pivot-chord modulation bracket extender, middle |
| } | | pivot-chord modulation bracket extender, top |

Arrows
| Keystroke | Character | Description |
| --- | --- | --- |
| OPTION+`, SHIFT+A | | right-pointing arrowhead, upper |
| OPTION+' | | right-pointing arrowhead, lower |
| OPTION+SHIFT+Q | | horizontal arrow extender, upper |
| Q | | horizontal arrow extender, lower |
| OPTION+SHIFT+M (or OPTION+I, SHIFT+A) | | right-pointing arrow, shallow |
| OPTION+N, SHIFT+A | | left-pointing arrow, shallow |
| OPTION+U, SHIFT+A | | left-pointing arrow, cupped |
| OPTION+`, SHIFT+E | | right-pointing arrow, cupped |
| OPTION+SHIFT+- | | left/right-pointing arrow extender, horizontal |
| OPTION+N, SHIFT+O | | left-pointing arrow extender, shallow |
| OPTION+\ | | right-pointing arrow extender, shallow |
| OPTION+- | | left-pointing arrow extender, tall |
| OPTION+/ | | right-pointing arrow extender, tall |

Other characters
| Keystroke | Character | Description |
| --- | --- | --- |
| - | |   |
| . | | period |
| ? | | question mark |
| OPTION+U, SHIFT+Y | | top |
|   | | middle |
|   | | bottom |
| OPTION+SHIFT+/ | | missing root (Damschroder), bottom |
| OPTION+`, SHIFT+U | | tonicization box, extra-wide |
| OPTION+SHIFT+; (or OPTION+E, SHIFT+U) | | tonicization box, wide |
| OPTION+I, SHIFT+U | | tonicization box, wide/tall |
|   | | tonicization box, normal |
| OPTION+U, Y | | tonicization box, tall |
| ` |   | spacing character |
Finale Numerics character set (by keystroke)
| Keystroke | Character | Description |
| --- | --- | --- |
| 1 | | middle |
| 2 | | middle |
| 3 | | middle |
| 4 | | middle |
| 5 | | middle |
| 6 | | middle |
| 7 | | middle |
| 8 | | middle |
| 9 | | middle |
| 0 | | middle |
| ! | | top |
| @ | | top |
| # | | top |
| $ | | top |
| % | | top |
| ^ | | top |
| & | | top |
| * | | top |
| ( | | top |
| ) | | top |
| : | |   |
| a | |   |
| b | |   |
| c | |   |
| d | |   |
| e | |   |
| f | |   |
| g | |   |
| h | |   |
| i | |   |
| j | | middle |
| k | | middle |
| l | | middle |
| m | | middle |
| n | |   |
| o | |   |
| q | | middle |
| r | |   |
| s | | middle |
| t | |   |
| u | | middle |
| v | |   |
| w | | middle |
| x | | middle |
| y | | middle |
| z | | middle |
| A | |   |
| B | |   |
| C | |   |
| D | |   |
| E | |   |
| F | |   |
| G | |   |
| H | |   |
| I | |   |
| J | | top |
| K | | top |
| L | | top |
| M | | top |
| N | |   |
| P | |   |
| Q | | top |
| S | | top |
| U | | top |
| V | |   |
| W | | top |
| X | | top |
| Y | | top |
| Z | | top |
| [ | |   |
| ] | |   |
| \ | |   |
| = | |   |
| - | |   |
| . | |   |
| / | |   |
| ' | |   |
| { | |   |
| } | |   |
| | | |   |
| + | |   |
| < | |   |
| > | |   |
| ? | |   |
| " | |   |
| OPTION+SHIFT+2 | |   |
|   | |   |
| OPTION+F | | middle |
| OPTION+T | | middle/bottom |
| OPTION+SHIFT+7 | |   |
| OPTION+SHIFT+R | | top/middle/bottom |
| OPTION+SHIFT+3 | |   |
| OPTION+SHIFT+Q | |   |
| OPTION+8 | | bottom |
| OPTION+- | |   |
| OPTION+SHIFT+- | |   |
| OPTION+2 | | bottom |
| OPTION+SHIFT+4 | |   |
| OPTION+Q | | bottom |
| OPTION+U, SHIFT+Y | | top |
| OPTION+1 | | bottom |
| OPTION+4 | | bottom |
| OPTION+3 | | bottom |
|   | | middle |
| OPTION+Y | | bottom |
|   | | bottom |
| OPTION+6 | | bottom |
| OPTION+U | | bottom |
| OPTION+G | | bottom |
| OPTION+9 | | bottom |
| OPTION+\ | |   |
| OPTION+L | | bottom |
| OPTION+R | | top/middle/bottom |
| OPTION+SHIFT+8 | |   |
| OPTION+SHIFT+= | | top |
| OPTION+M | |   |
| OPTION+7 | | bottom |
| OPTION+SHIFT+9 | |   |
| OPTION+0 | | bottom |
| OPTION+SHIFT+/ | | bottom |
| OPTION+`, SHIFT+A | |   |
| OPTION+SHIFT+Y (or OPTION+E, SHIFT+A) | | middle |
| OPTION+SHIFT+M (or OPTION+I, SHIFT+A) | |   |
| OPTION+N, SHIFT+A | |   |
| OPTION+U, SHIFT+A | |   |
| OPTION+SHIFT+A | | top |
| OPTION+SHIFT+' | | (top?) |
| OPTION+SHIFT+C | | bottom |
| OPTION+`, SHIFT+E | |   |
| OPTION+E, SHIFT+E | | top |
| OPTION+I, SHIFT+E | | top |
| OPTION+U, SHIFT+E | | bottom |
| OPTION+SHIFT+S | | middle/bottom |
| OPTION+SHIFT+D | | top |
| OPTION+SHIFT+F | | middle |
| OPTION+N, SHIFT+N | | top |
| OPTION+SHIFT+L | |   |
| OPTION+SHIFT+H | | top/middle |
| OPTION+SHIFT+J (or OPTION+I, SHIFT+O) | |   |
| OPTION+N, SHIFT+O | |   |
| OPTION+U, SHIFT+O | | top |
| OPTION+SHIFT+O | | middle/bottom |
| OPTION+`, SHIFT+U | |   |
| OPTION+SHIFT+; (or OPTION+E, SHIFT+U) | |   |
| OPTION+I, SHIFT+U | |   |
| OPTION+U, SHIFT+U | | top |
|   | |   |
| OPTION+S | | bottom |
| OPTION+`, A | | top |
| OPTION+E, A | | top |
| OPTION+I, A | | top |
| OPTION+N, A | | top |
| OPTION+U, A | | top |
| OPTION+A | | top |
| OPTION+' | |   |
| OPTION+C | | bottom |
| OPTION+`, E | | middle |
| OPTION+E, E | | middle |
| OPTION+I, E | | middle |
| OPTION+U, E | | middle |
| OPTION+`, I | | middle |
| OPTION+E, I | | middle |
| OPTION+I, I | | middle |
| OPTION+U, I | | middle |
| OPTION+N, N | | middle |
| OPTION+`, O | | bottom |
| OPTION+E, O | | bottom |
| OPTION+I, O | | bottom |
| OPTION+N, O | | bottom |
| OPTION+U, O | | bottom |
| OPTION+/ | |   |
| OPTION+O | | middle/bottom |
| OPTION+`, U | | bottom |
| OPTION+E, U | | bottom |
| OPTION+I, U | | bottom |
| OPTION+U, U | | bottom |
| OPTION+U, Y | |   |
| OPTION+SHIFT+B | | middle |
| OPTION+H | | top/middle |
| OPTION+K | | bottom |
| OPTION+SHIFT+G | | bottom |
| OPTION+Z | | bottom |
| OPTION+P | | top/middle |
| OPTION+SHIFT+1 | |   |
| OPTION+D | | top |
| OPTION+J | | bottom |
| OPTION+SHIFT+P | | top/middle |
| OPTION+W | | bottom |
| OPTION+V | | top/middle/bottom |
| OPTION+5 | | bottom |
| OPTION+B | | middle |
| OPTION+X | | bottom |
| OPTION+, | | middle |
| OPTION+. | | bottom |
| OPTION+SHIFT+V | | top/middle/bottom |
| OPTION+SHIFT+5 | |   |
| OPTION+SHIFT+6 | |   |