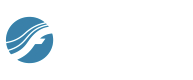 Hyperlink dialog box
How to get there
Choose the Text tool . The Text menu appears.
Double-click the page to create a text block. Highlight the text.
Choose Text > Hyperlink.
What it does
This dialog box allows you to define the display text and URL for a hyperlink.
Display Text. Here, enter the text you want to display on the page.
Link Address. Here, enter the URL. Finale adds http:// if necessary. To test the link, click outside the text block, then OPTION-click the handle. Also, you can click the Selection tool and OPTION-click the handle to test the link. Finale opens the website using the system's default Internet browser.
OK • Cancel. Click OK to confirm your settings and return to the score. Click Cancel to return to the score without creating a hyperlink.