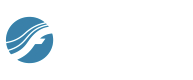 Human Playback®
Noteman says: View the Human Playback QuickStart Video for an overview.
Finale's Human Playback feature, developed by Robert Piéchaud, is a comprehensive utility designed to interpret virtually every aspect of your score including articulations, expressions, hairpins, and other markings, in order to generate playback that simulates a live human performance. Human Playback will even 'read' text expressions you add manually, such as "Faster", "calando", or even "zurückhaltend". (For a complete list of words Human Playback understands, see Human Playback Dictionary).
Noteman says: By default, when you play the score, Human Playback temporarily discards all existing MIDI data in favor of its own (then restores it when playback is stopped). However, you can instruct Human Playback to incorporate MIDI data you have added manually in its interpretation by adjusting settings in the Human Playback Preferences dialog box.
In addition to elements of the score itself, Human Playback bases its interpretation on one of several available styles including classical, baroque, and jazz. When you start a new Finale document, Human Playback is on by default and set to the "Standard" playback style. Simply add some of the markings just mentioned and playback the score to hear Human Playback at work.

To select and audition a Human Playback style
Choose Window > Playback Controls (if the Playback Controls are not already visible). The Playback Controls appear.
Click the expand arrow. The Playback Controls expand, offering additional controls.
For Human Playback Style, select the style of the piece you are notating. For example, the Jazz style adds a swing feel to the piece. The Baroque style performs articulations according to standard baroque performance standards. Or, choose Custom to view the Human Playback Custom Style dialog box where you can create your own style.
Minimize the Playback Controls if desired.
Click the play button to review Human Playback's interpretation. The score is processed and performed based on Human Playback's interpretation. During this process, MIDI data is applied to the score temporarily, and then removed when playback stops.

To adjust global Human Playback settings
If you want to make changes to the way Human Playback is interpreting your score, you can make specific adjustments that affect the entire document.
Click the expand arrow. The Playback Controls expand, offering additional controls.
Click HP Preferences to open the Human Playback Preferences dialog box.
Change the available settings as needed, such as instructing Human Playback to use MIDI data that you have already defined in the score (with the MIDI tool, Expression tool, etc.) or adjusting interpretation of dynamics and ornaments.
Click OK.

To apply Human Playback to a particular region of a document
You can also apply Human Playback to a region of your score using the Apply Human Playback dialog box. When you do this, instead of only temporarily adding the MIDI data, Human Playback permanently applies it to a selected region of measures, making the MIDI data editable.
Set Human Playback to None in the Playback Controls.
Choose the MIDI tool and highlight a region of your score.
Choose MIDI tool > Apply Human Playback. The Apply Human Playback dialog box appears.
Choose a pre-defined Human Playback style or select your own custom settings.
Click Apply. The selected settings are applied to the highlighted region.

If you want to view or edit the applied MIDI data, use the MIDI tool .
Instrument techniques and GIFF playback
Instrument techniques allow Human Playback to take advantage of the full range of sounds in a given sound library, from basic General MIDI to high-end samples like Garritan or EWQL. In some libraries, they can be actual techniques such as pizzicato or flutter-tongue.

To view and edit instrument techniques
Choose Finale

2014

> Preferences and select Human Playback. The Human Playback Preferences dialog box appears.
Click the Instr. Techniques tab. and adjust the desired settings.

Every item in the instrument techniques list represents a particular technique or effect. The default set features about 30 items, including full support for SoftSynth, Garritan Instruments for Finale, Garritan Personal Orchestra, Garritan Jazz & Big Band, and Garritan Concert & Marching Band. For details, see Human Playback Preferences - Instr. Techniques.

Click Apply and click OK.
Human Playback includes enhanced capabilities when used with Finale's integrated Garritan Instruments for Finale sounds (or the full versions of Garritan Personal Orchestra and Garritan Jazz & Big Band), such as applying technique changes automatically using keyswitch triggers. See Garritan Instruments for Finale instrument details - Keyswitches for details.
Tip: See Garritan & Human Playback Tutorial for information on how to get the most out of these techniques.