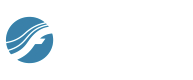 Whole rests
Finale automatically places a default whole rest in every blank measure. It's important to understand the difference between a default whole rest and a real whole rest that you've entered using any of Finale's music input methods.
For example, a chord or a lyric syllable can be attached to a real whole rest (although Finale automatically skips rests when assigning lyrics by itself). Only a real whole rest can be moved up or down with the Speedy Entry tool.
Finale considers a real whole rest an entry—something you placed in the score—just like a note or another kind of rest. Therefore, a real whole rest will not be part of a multimeasure block rest in a part; it will be placed in a measure by itself. Furthermore, a real whole rest counts as "music" when you hide empty staves. Even though a staff appears to be empty, Finale won't hide it if it contains a real whole rest.

To add a real whole rest
Choose the Speedy Entry tool and click the measure in question. The editing frame appears.
Press the 7 key. A whole rest appears.

If Speedy > Use MIDI Device is disabled, a whole note appears; click it and press CLEAR or SHIFT+DELETE to turn it into a whole rest. Also use 7 to specify a duration of a whole rest in Simple Entry.

To move a real whole rest
Choose the Speedy Entry tool and click the measure in question. The editing frame appears.
Drag the rest up or down.

You can drag the whole rest to any line or space. It always appears with a short staff line segment when drawn in the score, so it won't be confused with a half rest.
Tip: Default whole rests are always centered between barlines.

To turn off the default whole rests for a staff
If you prefer blank measures to be completely empty instead of displaying the default whole rest, follow these steps:
Choose the Staff tool and double-click the desired staff. The Staff Attributes dialog box appears.
Deselect Display Rests in Empty Measures. If you want to perform this operation on other staves, click the UP or DOWN ARROW to scroll through the staff attributes for each.
Click OK (or press RETURN).

To fill measures with rests
Choose the Selection tool and select the region of music to fill with rests.

Refer to Selecting music for different methods of selecting regions.

Choose Utilities > Check Notation > Fill With Rests. Finale scans each measure in the selected region, and automatically fills incomplete measures by adding the correct number of rests.

Note that Finale does not convert empty measures to measures with real whole rests.

To change the character for default measure rests
Choose Document > Document Options > Notes and Rests.
From the Rests Characters popup menu, choose Default Measure Rest and click Select. The Symbol Selection dialog box appears.
Select the rest symbol you would like to use. Any characters selected other than rests will be ignored.
Click Select.
Click OK. All your default rests are now displayed using the selected character.

To print blank manuscript paper without default rests
Choose File > New > Document with Setup Wizard. Choose the appropriate options to setup the document, but leave the Score Information fields blank.
Choose the Text tool . Click any existing text block on the page and press DELETE.
Click on the Staff tool. Double-click on a staff. The Staff Attributes dialog box appears.
Uncheck Display Rests in Empty Measures. If you have more than one staff, use the Staff Attributes Forpopup menu at the top to switch to the next staff. Continue unchecking Display Rests in Empty Measures for all staves.

The Staff Attributes dialog box also offers the option to hide staff elements for display, such as barlines, clefs, key signatures, and time signatures.

Click OK.
If you also want to hide measure numbers, choose Document > Edit Measure Number Regions. Click any defined regions at the top and click Delete. When finished, click OK.
Add, insert, or delete measures as necessary. You can also specify how many measures to fit horizontally per system.
If desired, fine-tune the layout with the Page Layout tool and Resize tool .

Advanced users: you may also want to specify certain Document Options or adjust measure widths to your liking.

Choose File > Print. Finale prints your manuscript paper.