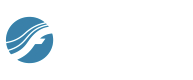 Text/Size submenu
Choose an option from the Size submenu for the font size for your text. Finale places a checkmark next to your selection.
3 • … • 72 • Other. Choose one of these commands to use a preset text size. Choose Other to display the Size dialog box.
Increase • Decrease. Choose these commands to increase or decrease the size of the selected text by one point. If one of the point sizes specified in the Size submenu becomes the selected size of the text, the item will become selected. If the point size is not available in the Size submenu, Other will become selected on the submenu.
Fixed Size. Select Fixed Size to display the text at the specified point size, regardless of any reductions you've previously placed on a note, staff, staff system or page using the Resize tool .
See also: