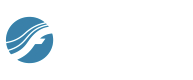 Baseline Shift dialog box
How to get there
Choose the Text tool . The Text menu appears.
Choose Text > Baseline Shift.
What it does
The Baseline Shift dialog box allows you to adjust the vertical position of the text without affecting the spacing between lines.
Amount. Enter the amount that Finale should shift the selected text characters vertically above or below the baseline. A positive value raises the text, and a negative value lowers it. The units are whatever you've selected under Finale

2014

> Measurement Units.
OK • Cancel. Click OK to confirm your settings and return to the score. Click Cancel to return to the score.
See also: