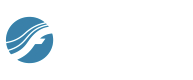 Printing
Producing your sheet music.
Finale has many options available for printing.
By the end of this lesson you will know how to:
Format your score and parts to print on different sized paper
Create PDFs of your score
To begin at this point, open tutorial documentFinale includes a number of tutorial files that complement the Finale Tutorials. To access a tutorial document, choose File > Open and double-click the "Tutorials" shortcut. If you have navigated away from the default "Finale Files" folder, a different folder may appear when you choose File > Open. If this is the case, access the Tutorial documents by navigating to the /Library/Application Support/MakeMusic/Finale 2014/Music Files/Tutorials folder. Tutorial 7c.MUSX.
Printings scores and parts
When it's time to print, the first step is remembering to turn off Display in Concert Pitch (if you intend to display instruments in their transposed keys). Because Display in Concert Pitch is still checked in our document, choose Document > Display in Concert Pitch to uncheck it.
At this point, your score and parts are ready to print. Finale's Page View is also a print preview – the way your music displays on the screen now is how it will print.
Print - What it does:
This window allows you to select items to print, specify the number of copies and page ranges, and choose your printer.
To print
Choose File > Print.
Check the box marked Score and the box marked Clarinet in Bb.
Click on the number under Copies to change to 2 copies of the Score.
Click OK.
Changing page size and orientation
In order to change the orientation from portrait to landscape (or vice versa), you will need to both adjust Finale's settings, and your printer's settings.
To change the orientation
Select the Page Layout tool .
Choose Page Layout > Page Size.
Select Landscape and click OK.
Choose File > Page Setup.
Select Landscape.
Click OK, then print.
Creating PDFs
The Adobe Portable Document Format (PDF) provides a universal file format that preserves the fonts, formatting and graphics of a source document, regardless of what platform or application was used to create it. PDF files can be shared, viewed and printed by anyone with the free Adobe Acrobat Reader.
To save your Finale document as a PDF
Choose File > Print. The Print dialog box appears. If your document contains linked parts, you are then asked to indicate which parts you would like to print. Select the desired parts/score and click OK.
Click the PDF button in the lower left and choose Save as PDF.
Give the file a name, select the destination and click Save.
OS X creates the PDF and saves it to the specified location.