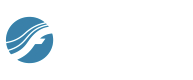 Document menu
How to get there
The Document menu is one of Finale's unchanging menus; that is, it appears regardless of which tool is selected.
What it does
This menu contains the keys to Finale's notational flexibility. Whatever notational conventions you subscribe to, no matter what publishing specs you prefer, chances are good that a Document menu command will accommodate you. Each command brings up a dialog box that governs some aspect of the way Finale displays the music in the active document—its layout and positioning variables, the fonts, musical symbols, and clefs it uses, for example.
Edit Part. Use this submenu to navigate through parts. See Edit Part submenu.
Manage Parts. Choose this option to open the Manage Parts dialog box, where you can add, remove, and customize parts.
Page Format. Use this submenu to specify format and layout for both your score and linked parts. See Page Format submenu.
Special Part Extraction. Use this command to view the full score in Scroll View while the extracted part appears, ready for editing and printing, in Page View. Before the Special Part Extraction command will work, you must select a staff (or staves) in Scroll View by clicking the Staff tool and then selecting their handles

A small square which appears on currently "selectable" elements in the score. Handles allow you to select, edit and adjust musical elements in the score.

. When you choose Special Part Extraction, the Multimeasure Rest dialog box appears, letting you select the multimeasure (block) rest shape you want to use, specify a font for the number to appear above such a rest, and so on. After you've made your settings, click OK to return to the score.

At first you won't notice anything different. But if you look at the Document menu, you'll see that there's now a check mark beside Special Part Extraction, telling you that Page View now contains the extracted part. Choose View > Page View to examine and edit the extracted part. To exit Special Part Extraction mode (and return to viewing the full score in Page View), choose Document > Special Part Extraction again.

Tip: Don't use Special Part Extraction. Linked Parts are the way to go.

Data Check. Use this submenu to perform a variety of "housekeeping" tasks, mostly having to do with fonts and Finale's retention of deleted musical material. See Data Check submenu.
Display in Concert Pitch. Choose this command if you want Finale to display the score or part in concert key. With Finale, any staff that's had a transposition applied in the Score Manager—a trumpet or clarinet part, for example—always prints in its transposed key in parts. However, you also have the option of viewing the music in either its transposed or concert form.

This setting applies to the currently visible score or linked part independently. If this command is not selected, staves will display transposing instruments in their transposed keys. (Music you enter using the Simple or Speedy Entry tools is considered already transposed. In other words, if you play a C on the MIDI keyboard using the MIDI input feature of the Speedy Entry tool, it appears as a C on the transposed staff, even though it will play back as some other note, because you've just entered a written C.)

Show Repeats for Parts. Choose this option to display repeats as they will appear on extracted parts (as defined by Score Lists

Score lists are applied to expressions that apply to the full score including tempo marks, tempo alterations, and rehearsal marks. They indicate the staves on which these expressions should appear and can be edited in the Category Designer dialog box.

).
Show Active Layer Only. When this command is selected (displaying a check mark), Finale hides the three inactive layers

An independent overlay of music in the same measure. Each Finale document consists of four transparent layers, each of which can contain its own rhythmically independent inner voice. Only one layer can be active (frontmost) at a time, however; the layer selection pop-up menu appears in the lower left corner of your Finale window, indicating which layer is active. Note that each layer may also contain 2 independent voices.

. Bear in mind that hidden layers are unaffected by almost every tool. For example, the music in a hidden layer won't play back. Nor will it be copied, pasted, or otherwise affected by Selection tool operations - a useful fact to remember if you want to copy or paste the music of one layer only. Choose this command a second time to make the check mark disappear (and make the other three layers reappear).
Playback/Record Options. Choose this command to display the Playback/Record Options dialog box, where you define a number of variables that affect how Finale plays back the music.
Sync and Video Options. Choose this command to open the Sync and Video Options dialog box, where you can adjust SMPTE options such as the frame rate and start time.
Category Designer. Choose this option to open the Category Designer dialog box, where you can edit expression categories.
Edit Measure Number Regions. Choose this menu item to display the Measure Number dialog box, where you can alter how measure numbers appear throughout the document. A measure can have more than one region assigned. This allows for different series of numbers to appear.
Pickup Measure. Choose this command to display the Pickup Measure dialog box, where you can define a pickup measure for your score.
Set Default Music Font. Choose this command to display the Font dialog box, where you can set the default music font for your document.
Document Options. Choose this option to display the Document Options dialog box, where you can change settings for a number of musical items document-wide.
See also:
Keyboard shortcuts: Document menu