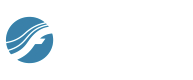 Edit Page Margins dialog box
How to get there
Choose the Page Layout tool . The Page Layout menu appears.
Choose Page Layout > Page Margins > Edit Page Margins.
What it does
Use this dialog box to set the Page Margins numerically.
Top • Left • Right • Bottom. Use these text boxes to enter the page margins for the specified pages. If the adjacent check box is checked, changes will affect that margin.
Change: Page ___ • All Pages • Left Only • Right Only • Page Range: From: ___ Thru: ___ • Adjust Right or Left Only. Select which systems should be affected by the specified margins. Select a specific page, all pages, all left pages or all right pages, or a page range. When Adjust Right or Left Only is selected, and you adjust a left page, Finale also adjusts all left pages in the specified range. If you adjust a right page, Finale adjusts all right pages in the range. For example, if you set the page range to page 5 through 10, then adjust page 3, Finale adjusts pages 5, 7, 9 and page 3.
Apply to Parts/Score. Select this button to open the Select Parts/Score dialog box where you can choose to apply changes to any combination of the score and/or parts.
Apply • X. Click Apply to make the adjustments and leave the dialog box available for more changes. Click X to dismiss the dialog box without making any changes.
See also: